Build Your Digiryte Pods, To Scale

You

r Business Faster And Easier
Digiryte Pods is a Premium Offshore Agile Pod which provides contractual arrangements in which you pay a fixed monthly cost for the people & Infra, with a commitment to execute your Standard Operating Procedures (SOP) and AS-IS process in offshore. This also includes a monthly/quarterly/ annual review on the agreed KRA and key accomplishments. The reason behind you opting Digiryte Pods is to make your business more cost-effective and enable your business to scale.

Startups, Scaleups and Enterprises often consider Digiryte Pods. This approach gives them a perfect balance of price, speed and quality. The Digiryte Pods is now a popular business model to lower operating expenses and raise productivity levels by leveraging talent offshore. Also, it provides you the flexibility to engage with premium offshore tech resources based on your project requirements and suitable hiring models.
Are you facing any of these business challenges?

Dig

iryte Pod will address your issue

What Exactly is a Digiryte Pod and

How

it Will Solve Your Problem?

The dedicated Team approach provides a scalable flexible solution that can efficiently fill gaps of specialised skills. Explore the categories of our comprehensive technical expertise.
Self-Sustainable Teams
Cross-functional Teams
Flexible team sizes
Complete development cycle
Retained team across projects
Domain and Operations SME
Self-sufficient and self-sustainable agile team that has the autonomy to build and run its product or service, along with complete accountability for its performance.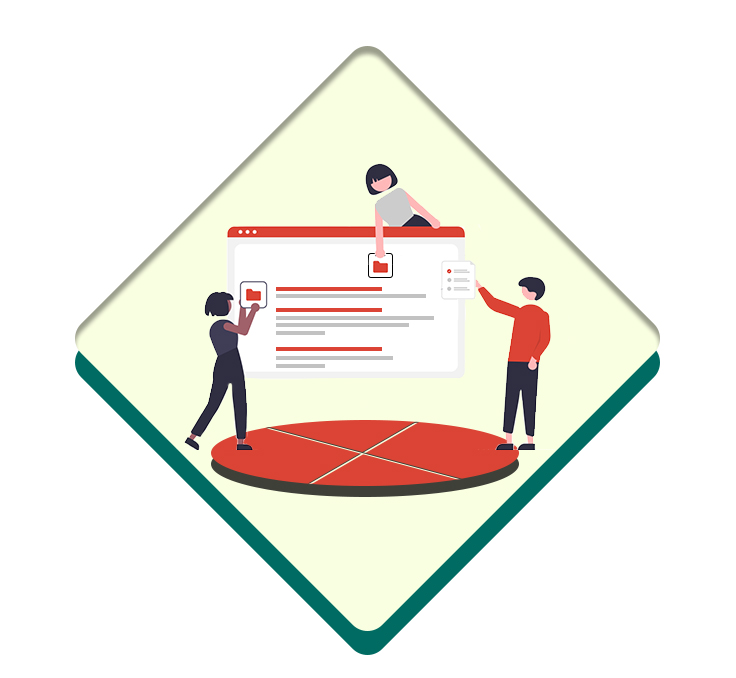 Dig

iryte Pod Features & Team
Agile pod teams are designed to be self-sufficient. The team is self-organizing and works with minimum supervision, creating a higher sense of ownership and maturity. Also, because most required expertise is available at hand within the team, there is a minimum level of dependency on people outside the pod. The pods stay together until the requirements keep coming for their team—say, for one release cycle.
Cor

e team

Quality Assurance Engineer
Pod

leader

Governance with Ket stakeholders
Dom

ain Subject-matter Expert

Ensuring Product Market Fit

Ensuring the facts and details are correct

Implementing domain-specific best practices

Ensuring Definition of Done (DoD)
Acc

ount Manager - UK

Client Success Management

Resource Planning and Audit
Dat

a Protection Officer (DPO)

Training staff involved in the data processing

Educating Pod members on Data protection
Ben

efits of scaling with Digiryte Pods
Rapid Growth
You must have a process for every role in your business in order to grow your operations. Digiryte helps you define and measure every step of your workflow and allows you to identify problems, progress and delays.
Incorporate new technologies
Scalability is a key driver of business growth. By adopting emerging technologies and constantly innovating, we ensure that our clients stay ahead of competition and have a high level of market visibility.
Improve product reliability
A number of decisions are made through the development process that result in reliability. We are creating a reliable product by using the right insights and the ability of existing technology to scale up your dream product.
Speed
One must know when to grow and this can play a key role in the long-term sustainability of your business. We help our customers find the right balance of acceleration to maximise their business and capture market share without breaking the bank.
Improved Efficiency
The team at Digiryte is committed to help make your product journey be trainable, trackable, and reportable. We ensure we help you understand the best possible use of your resources, decreasing costs, and increasing productivity.
Non-disruptive
Small changes to your product means minimum disturbance or difficulty to users, but cumulatively significant.We ensure the user experience is not disturbed but only enhanced with these changes.
Secure by Design
During the scaling process we ensure the product is robust enough to survive and thrive in the market. Our aim is to create an efficient digital product that is secure and serves a large user base.
ISO 27001 & 9001
We strive to continuously adapt and assure our clients that their products are in line with the latest rules and best practises. All our work is ISO compliant and has the quality and safety of ISO 27001 and 9001 certifications.
Dig

iryte Pod spinout process/approach

Our Consulting team provides targeted services (on a non-commercial basis with a commitment to set up a Pod with us) to help define your project, covering everything from business needs and resource requirements through to the solution, project planning and overall financial investment.
STEP 1: What is Digiryte Pods?
STEP 2: Benefits of Digiryte Pods
STEP 3: PIM Framework
STEP 4: Types of Digiryte Pods
Collaboration Process

Mor

e From This Service

Digiryte has a unique as a unique and proven framework that as a mix of technology, domain SME, Operation SME and Pod leader will not only deliver the product but also ensure this product helps your business to grow.